Still looking for the perfect prom dress? Not sure about what accessories to wear or how to style your hair for the big event? Then you'll want to clear your calendar on Sun., April 19, at 3 p.m., to attend the first-ever Prom Fashion Show at Hockinson High School.
The show features 26 models from nine local high schools – including Battle Ground, Hockinson, La Center, Prairie and Ridgefield high schools – and will show off the latest prom fashions, hair and makeup styles and accessories.
All proceeds will benefit the Hockinson High School Class of 2015's graduation party, a strictly drug- and alcohol-free event, says Hue Harshaw.
"Every year, the grad party committee raises funds for our graduating seniors to celebrate their special day in a fun and safe manner," Harshaw says. "We rent a fun venue and pack it full of games, activities and prizes to keep our graduates safe as they enjoy their long awaited and much deserved evening as a high school graduate."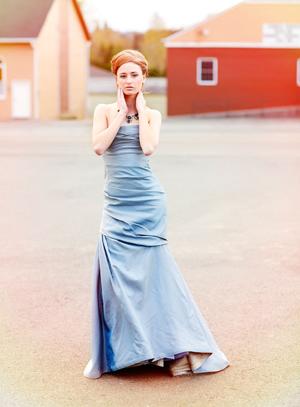 Photo: evening dresses adelaide
The graduates stay at the party all night, and are bused home the next morning – letting the newly minted adults celebrate while their parents sleep without worry.
Harshaw, a parent of a Hockinson High senior and owner of the photography studio Portraits by Hue, which works with many graduating seniors to produce memorable and unique senior portraits, spearheaded the idea of the fundraiser fashion show.
"I know that, in the past, when I was in high school, graduation celebrations have become tragic due to alcohol and drugs at the parties. I myself have donated and supported this cause for the past six years as many of my clients are high school seniors," Harshaw says. "This year is extra special because one of these graduates is my son, Tommy."
Soon, other businesses offered their services to help raise money for the Hockinson seniors. Local beauty experts from Two Beauty, Salon Argyll, Beauty by Hannah, JaMakin' Me Tan, Glamour Rise, and Platinum Inc. Salon pitched in to style the models' hair and do makeup for the event. The Unique, a local shop that sells prom dresses, tuxedos and accessories, and the new Men's Wearhouse, which recently set up shop at the Vancouver Mall, also chipped in. Harshaw did the photography. Main Street Floral Company in Battle Ground donated corsages and boutonnieres for the fashion show, and VIP Luxury Limos donated to the effort.
There will be a raffle drawing with prizes from several of the businesses, including makeup sessions by Two Beauty and Beauty by Hannah; hair highlighting packages by Platinum Inc. Salon; a corsage or boutonniere from Main Street Floral; and a spray tan at Battle Ground's JaMakin' Me Tan tanning salon.
Accompanying the female models are seven local high school boys, wearing tuxedos from Men's Wearhouse and boutonnieres from the Main Street Floral Company. The male models include Harshaw's son, Tommy Harshaw, a senior at Hockinson High.
"It's fun. And it seemed like a good way to raise money for the graduation party," Harshaw said. "This is the first time, but we may do it again in the future."
See more at black bridesmaid dresses