Then there are those who remark…"Yes, I know it's a fake, but "everyone" buys them!"
I've heard of it happening and even seen it a few times; male and female celebrities carrying around fake handbags, wearing fake shoes, belts and even clothes. This is one thing I find hard to grasp – if you're in the limelight, why on earth would you carry around or wear something fake from a high fashion brand, when indeed there are actually high street brands that you can afford the real deal from?
I know a lot of home grown designers give outfits to celebrities to wear, which they sometimes return or keep as a gift from the designers. This is a good thing as it is very important that celebrities pair up with designers that understand the image that they are portraying. Just like the case of Balmain's Olivier Rousteing and the Kardashians, South Africa's Gert Johann-Coetzeeand Bonang Matheba, Nigeria's Lanre DaSilva-Ajayi and Nollywood's Rita Dominic, South Africa's Palsa Hommes and R&B singer, Donald and Mai Atafoand media personality, Ebuka Obi-Uchendu.
Celebrities are fascinating because they live in a parallel universe—one that looks and feels just like ours, yet is lightyears beyond our reach. Stars cry to confidants about their problems—failed relationships, hardscrabble upbringings, bad career decisions—and we can relate. The paparazzi catch them in wet hair and a stained T-shirts and we're thrilled, their stories hit the blogs and we grabbing our popped corn and sipping tea reading the comment sections. They're ordinary folks, just like anybody.
Fans get motivated and want to steal their style, dress sense and even how they carry themselves. Stars live in another world entirely, one that makes the lives of fans seem woefully dull by comparison. But how do these fans even get the right to your style when you as a star haven't even paved the way correctly.
Exactly a year ago, I was dining with a friend and we were sitting outside the rooftop of Maison Fahrenheit in Lagos. Next to us was a table with three premium Nigerian music stars and a lady who seemed like a PR practitioner, from their overly loud conversation. One of them was wearing a Patek Philippe Nautilus in red gold. At least that was what I thought it was at first glance. In the evening dusk, I took a look again as the watch was stunning the first time. Giving it a better look, I noticed this was a replica version of the Nautilus in red gold on a leather strap. The edges were way too round, the strap was crappy and the bezel was too thick. Furthermore, the dial was far from refined as Patek Philippe makes them.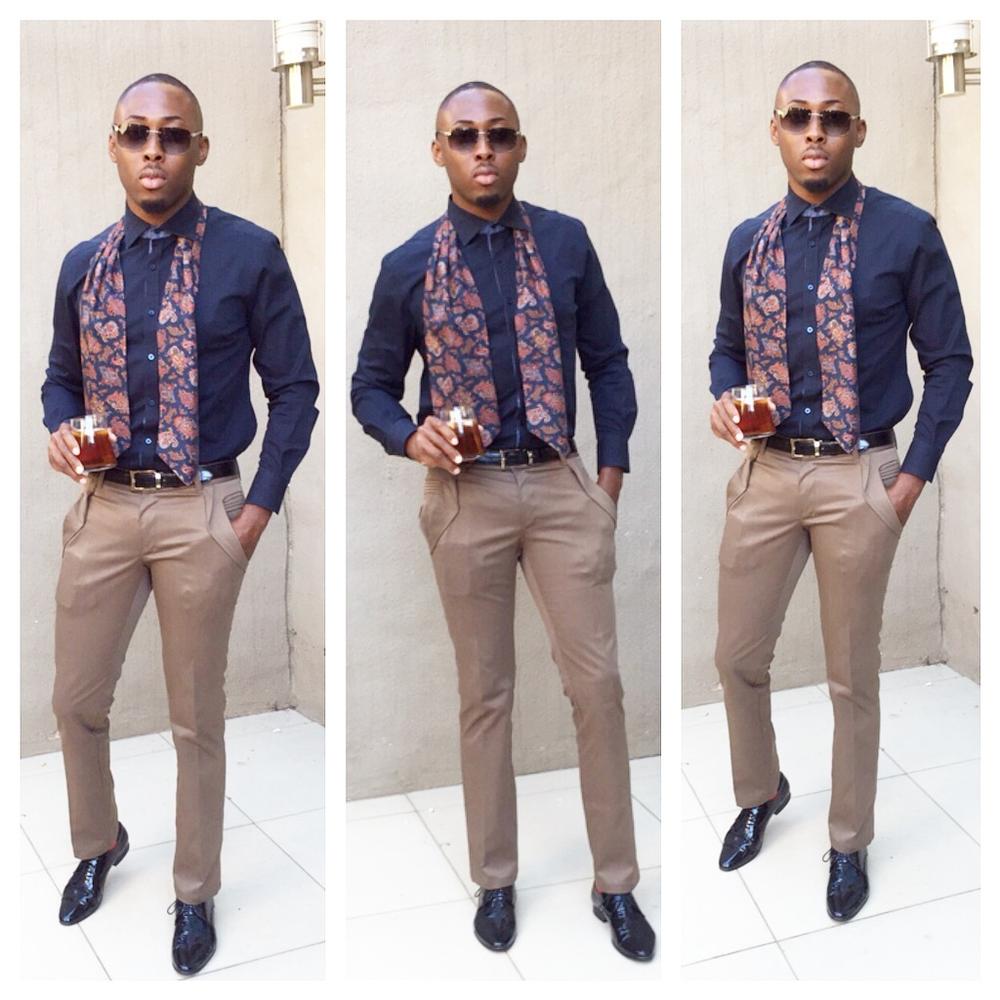 photo: formal dresses perth
Even though a real Patek Philippe of this caliber is only available for the lucky few, and Patek probably wouldn't lose a dime over this guy [wearing a fake], I don't think it is chic to have a fake watch. At this point I already doubted his red Versace sneakers, Philipp Plein sweater and dog chains [gold chains].
It becomes even more pathetic when people try to make others think it is an authentic watch. Other occasions include Instagram posts of famous stars wearing the fake item pretending it's the real deal. If this isn't madness, I wonder what it's called. The idea is to look appropriately dressed not soaked in fake designer labels like a bird trapped in a spider web.
The fashion industry is truly filled with so many elite pieces that men and women yearn for it every way imaginable. They are always on the quest to find the newest, most precious piece to add to their ever-growing wardrobe. They stop and look at items in store windows, browse their Instagram pages, they visit them online, and in some cases, they are able to save enough money to actually purchase the costly items.
But what if money wasn't all that mattered when it came to certain fashion choices? What if there was more to it all? These are the exact questions that one faces whenever they are on the quest for the highly sought after Hermes Birkin bag.
This item is so exclusive and special, that it is said you can't have one as a part of your handbag collection unless you make it to the number one spot on the notorious and lengthy waiting list. Yes, you read correctly – Even if you are able to fork over the $10,000 to $80,000 (in some cases—even higher) for this coveted item, it is rumored that you will still have to wait before holding the precious bag in your hands.
This infamous "waiting list" is for the super rich; the people who have the expendable income to make this steep purchase. Overall, this waiting list is one of the main reasons that this item has become so well known. Anything that has an extra hurdle to overcome in order to obtain becomes much more desirable.
Everyone who knows and loves the fashion industry is aware of the great lengths of waiting and planning that one must go through in order to get a Birkin. It's not an easy feat whether you plan on waiting it out or not.
So how do some Nigerian celebrities have this bag in different colors and skin types? Question for the gawdz!!! Need I mention the slippers, belts, loafers and even t-shirts that Hermes has no idea about.
From Christian Louboutin, Hermes, Versace, Louis Vuitton, Gucci, Guiseppe Zanotti and Kanye's Yeezy Boost 350 to the latest obsession by numerous male musicians – Phillip Plien, Balmain, Louis Leeman, Balenciaga, and the ultimate Rolex [Yes! Every male singer/rapper, even the up-and-coming ones want to wear a Rolex].
Mere seeing this guys on the 'gram, on screen, in magazines and sometimes in close range, you do not even need an extra lens to know that they are wearing the fake pieces. And knowing how pricey these items are, it's only safe to say some of your favorite stars aren't wearing the real deal when your records haven't even blown out of Lagos state. Oh and lets not even get involved with the females here. That's for another day.
In conclusion, it is extremely better to be seen wearing an original item from high street brands like Zara, H&M, and Diesel than wearing fake pieces from high fashion brands like Dolce & Gabbana, Christian Louboutin, Dior and more. It is trashy, not authentic and mares your personality and brand.
Remember it's not just about wearing a designer shoe, cloth or wristwatch but where you purchased it from is also a big deal. Not forgetting the idea is to look good.
see more: formal dresses brisbane